The Reel Review
This futuristic sci-fi/thriller is the story of a self-described technophobe and car mechanic whose world is turned upside down when a group of armed criminals kill his wife and leave him a wheelchair-bound quadriplegic. When a computer genius implants a computer chip into his spine, he becomes a Frankenstein-like super weapon, intent on seeking revenge.
Writer/director Leigh Whannell (The Invisible Man, Insidious: Chapter 3) crafts a cleverly intricate story that is a step above the average sci-fi thriller, with elements reminiscent of Venom (which ironically was released later in 2018), Ex Machina and The Matrix. Logan Marshall-Green (Prometheus, Devil), who even bears a shockingly remarkable resemblance to Venom's Tom Hardy, is convincing as the increasingly wary techno-assassin, as is Betty Gabriel (Get Out, The Purge: Election Year) as the equally techno-wary police detective trying to get to the source of the mystery.
Upgrade's over-the-top gore, surprisingly well-blocked fight scenes and a groovy Blade Runner vibe helps offset a story that, in its enthusiasm, sometimes veers into the nonsensical, but nevertheless, is a surprisingly entertaining flick for those with a strong stomach looking for some mindless fun.
REEL FACTS
• Upgrade has drawn a lot of comparisons to 2018's Venom, but writer/director Leigh Whannell says he was not familiar with the comic book anti-hero character when he wrote his film.
• When Grey is entering the apartment block to find "Jamie" he pauses at a group of apartment buzzers, one of which says "J. Wan" – James Wan has been Leigh Whannell's main collaborator since their first Saw film in 2004.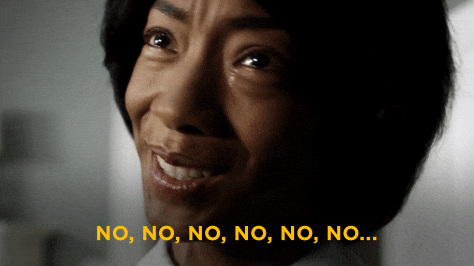 • Betty Gabriel is best known for her iconic role of housekeeper Georgina in 2017's Get Out.